Canmore Highland Games
September 4, 2022
Centennial Park


canmore, Alberta
---
Experience the Canmore Highland Games in the beautiful Canadian Rockies!

In addition to the usual piping, drumming and pipe band events, the Canmore Highland Games is hosting a Drum Major workshop with Drum Major Bill O'Donnell of the Surrey Fire Fighters Pipes and Drums. Running on Saturday, September 3 (9:30am - 4:30pm) and then again on Sunday, September 4 (9:30am until early afternoon), the clinic is open to anyone from beginners to those who just want to brush up on current skills. To register for the clinic, email info@canmorehighlandgames.ca.
For more information on this and other events at Canmore Highland Games, please visit www.canmorehighlandgames.ca.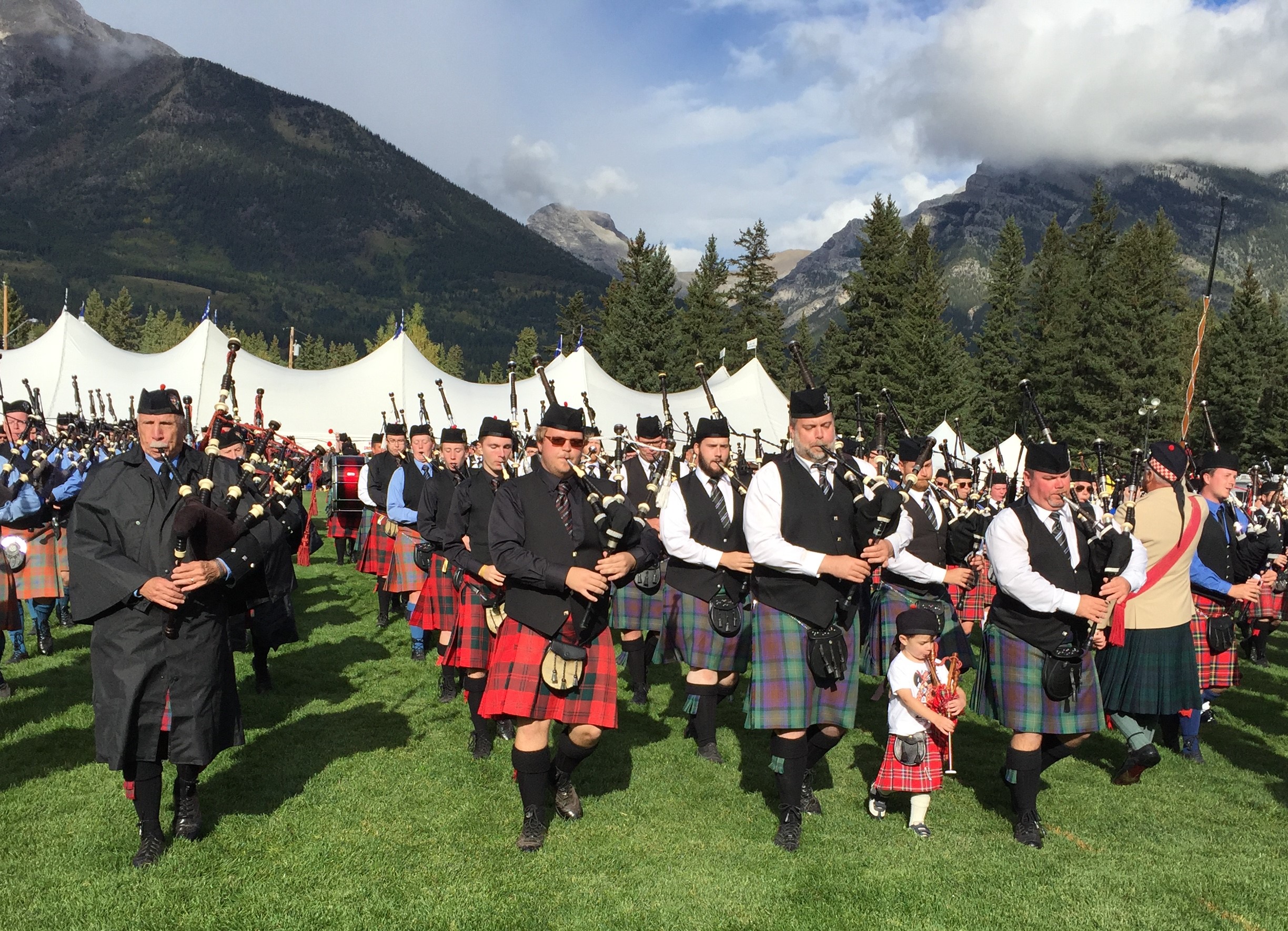 REGISTRATIONS NOW CLOSED!
As per ASPD Rule 6.7 for Solo Piping and Drumming as well as Rule 6.4 for Pipe Band Competitions, prize money for Professional and Band events are as follows:
Professional Events:
Piobaireachd
1st-$200 2nd- $100 3rd-$50
Light Music
1st-$200 2nd-$100 3rd-$50


Snare and Tenor Drumming
1st-$200 2nd-$100 3rd-$50
Band Events:
Grade 5
1st-$750 2nd-$400 3rd-$200


Grade 4
1st-$1000 2nd-$500 3rd-$250


Grade 3
1st-$1200 2nd-$600 3rd-$300


Grade 2
1st-$1400 2nd-$800 3rd-$500
Grade 1
1st-$1400 2nd-$800 3rd-$500
In accordance with Rule 7.1.1 for the Pipe Band Competitions, Massed Bands is compulsory for all competing pipe bands. Non-compliance with this rule will result in the disqualification of the non-attending band from competition standings and associated awards.
---
The Canmore Highland Games follows the rules as set out by the ASPD and reserves the right to cancel events as required.
In consideration of your submitting an entry, you will, for yourself , your heir(s), executor and administrators, waive and release any rights for damages you may have against the Alberta Society of Pipers & Drummers and Canmore Highland Games, its agents, representatives, successors and assignees for any and all injuries suffered at or through the aforementioned events.